Paint vs Tex-Cote® – What's the Best Choice for Your Home Exterior
When it comes to making a decision on the best coating for your home exterior, you'll likely find yourself torn between two options – paint vs Tex-Cote. But deciding which one to pick will depend on several considerations you have to keep in mind.
For one, the exterior of your home should be stylish and durable, and not just any old paint job will do if you want this effect. You need to consider the general weather conditions around your home and how that will affect your coating. Also, you should consider how often you're prepared to refresh your coating, and how you want it to interact with your home's energy and cooling needs.
So, there's clearly a lot to think about. To help with your decision, our certified installers at GBC Remodeling share the most important tips to know about paint and Tex-Cote, and how these two stack up when picking your home exterior coating.
Paint and its benefits
For obvious reasons, paint is a popular option both for home exteriors and interior coating. Since the early 1800s, well-known American brands have been producing ready-use exterior paints, and with the rise in color-matching technology, picking a preferred coat has never been easier.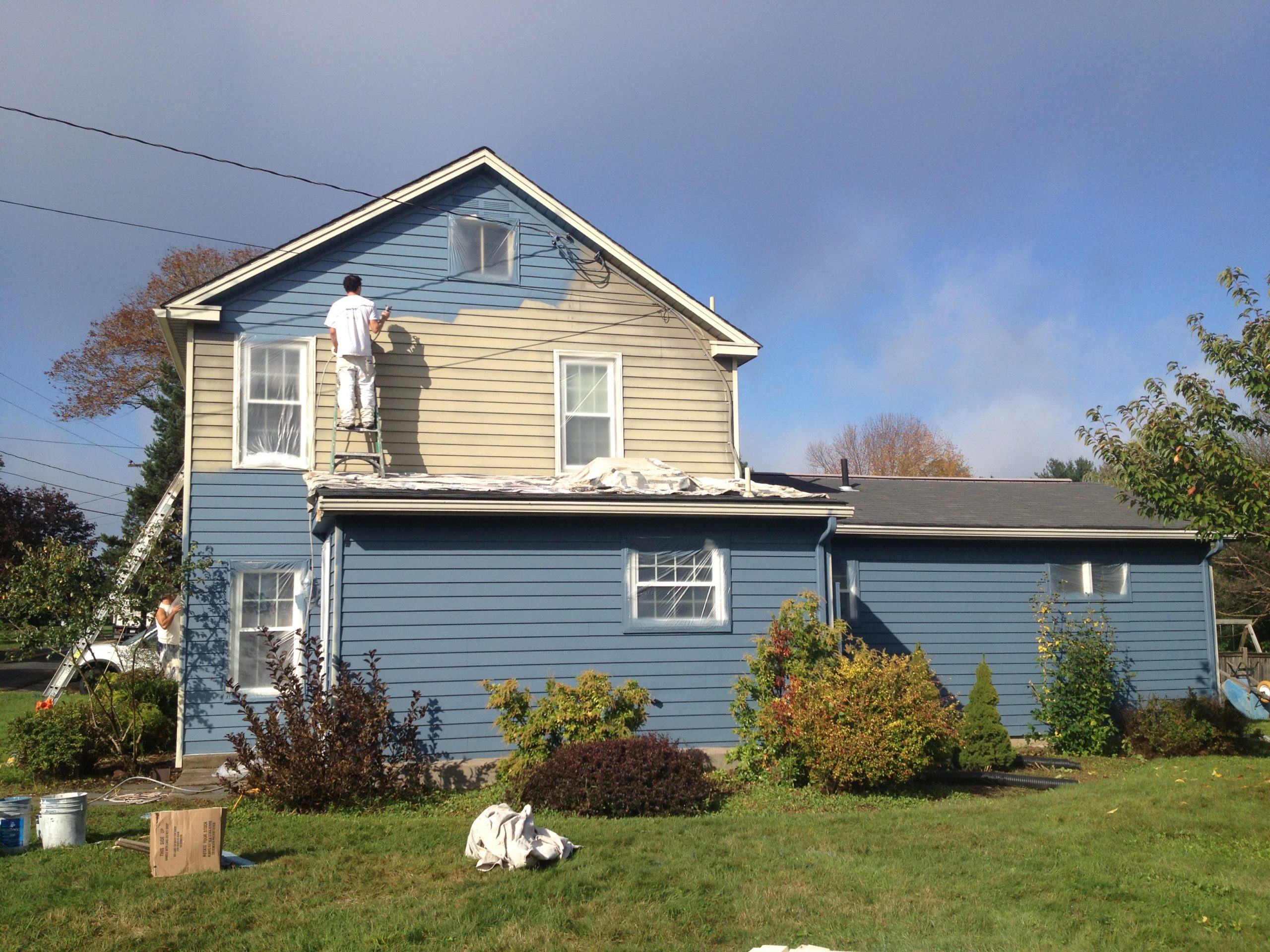 Due to its long history of use, paint has become very affordable today. In addition, you can find coating made of increasingly variable material, including acrylic, all of which has made paint more applicable in various circumstances. This history of long use also means the paint is more accessible, and pretty much anyone can put up a coat of paint on their home exterior.
Paint dries really quickly and, depending on the amount of prep work that goes into putting up the coat as well as the substrate used, the results can be really great. It does not really need as much management or prep as a more advanced coating, and the intervention of a certified installer is not strictly necessary unless you want the absolute best results.
So, in all, paint can be a tidy option for your home exterior coating. Whether you're putting up a fresh coat of paint because the older coating is peeling or chipped, or the house is newly constructed, paint can definitely do a job. But you should keep its cons in mind.
The cons of paint
Paint is not the most durable coating options. Even without weather factors, paint will generally need a fresh coat once every 3-6 years. A lot of work will go into getting your coat looking fresh and stylish in the first place, and almost as much work will go into keeping it that way.
Stucco walls can especially difficult to handle with ordinary paint coating. Generally, stucco must be handled carefully since it is porous and needs to breathe. If not properly prepped, the paint coating may compromise the breathability of the applied surface. This can cause moisture to become trapped between the membrane of the surface and the paint. The result will usually be unnaturally early peeling, bubbling, or chipping of the paint, or worse, the formation of black mold on the walls.
Perhaps most important, paint is extremely vulnerable to weather factors, all of which can cause the coating to dull, peel, bubble, or chip way too early. Places with really hot conditions like Temecula or El Cajon, or places with humid conditions such as La Jolla, Pacific Beach, or Oceanside, will see paint fade and peel really quickly. In addition, paint generally does not provide any protection against high levels of heat, which makes your home less energy-efficient and possibly a fire risk.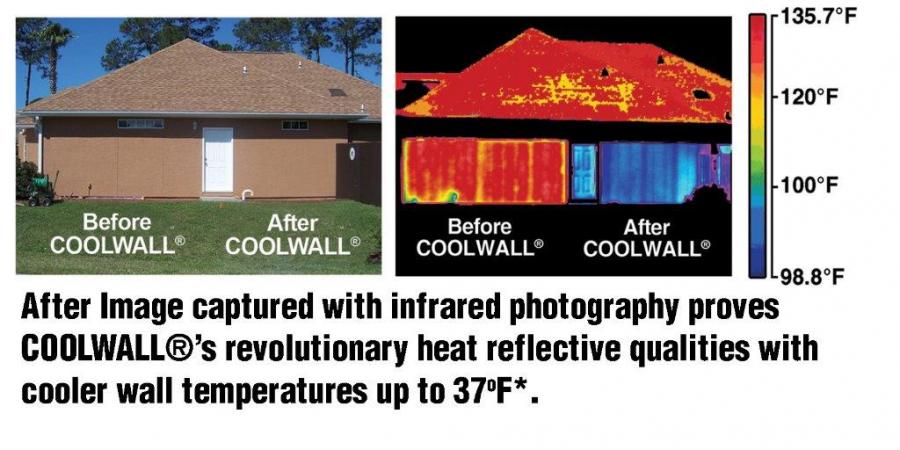 Tex-Cote® and its benefits
Tex-Cote is a contraction of the term "textured coating", and represents some of the latest advances in home coating technology. Tex-Cote uses materials such as polymers, acrylic, and volcanic ash to create durable coating solutions that provide both finish and durability to home exteriors.
TEX-COTE® COOLWALL is one of the popular coating options from Tex-Cote, developed using military-grade heat-reflective technology. The technology was developed to find a way to quickly and efficiently reduce the heat signature of military assets. TEX-COTE® COOLWALL is able to cool the temperature of whatever surface it is installed on, making it a popular choice for homeowners in really hot or fire-prone regions.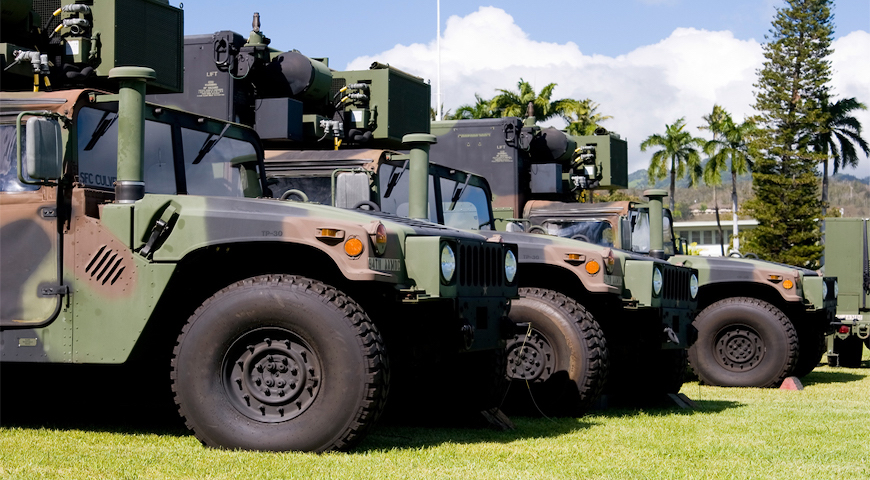 The heat-resistant nature of Tex-Cote also makes it an ideal coating option for homeowners that want to reduce their energy costs. TEX-COTE® COOLWALL has been shown to reduce the temperature of surfaces it was installed on by as much as 40 degrees Fahrenheit, allowing energy savings of up to 21%.
The coating is highly durable and includes Fade Block™ Protection which makes the coating fade resistant. This ensures that the coat lasts long and maintains curb appeal for several years after installation. You do not have to apply fresh coats of paint every few years, as you would have with paint. In addition, the coating does not easily crack, peel, dull, or chip, and it stands up really well under varying weather conditions, from humid to piping hot.
The cons of Tex-Cote®
Tex-Cote is required to be installed by licensed contractors who are often trained especially on the application process. They must learn how to prepare your home's surface and apply the coating to ensure the best results. Due to the fact that Tex-Cote is carefully crafted to provide your home exterior with the best in heat-resistant and durable coating, it must be properly installed for the best outcome.
Tex-Cote may also be marginally more expensive than many readily-available paint options. The marginally higher price reflects the effort and research that went into creating the coating, and the superior advantage it delivers to homeowners. While this may seem more expensive though, it saves homeowners money in the long run. Since you don't have to worry about applying a fresh coat of paint every 3-6 years, Tex-Cote leaves you with more money in the bank.
Which is best for your home exterior?
Ultimately, the decision comes down to what you believe is acceptable for your home, and your energy goals. Homeowners in high heat areas, with homes beside the sea, or in areas with unpredictable weather changes will enjoy a greater advantage with Tex-Cote.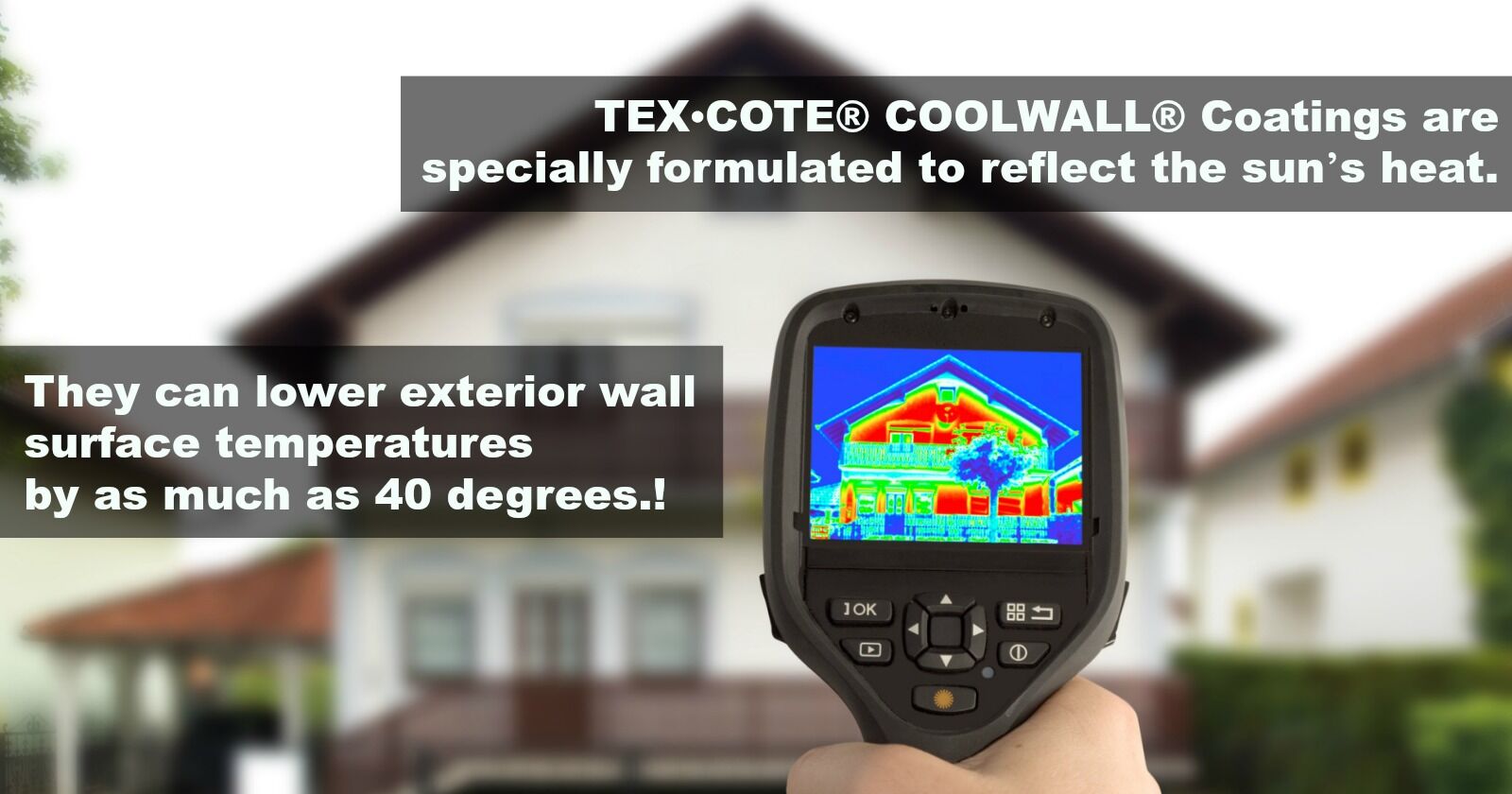 If it is important to maintain the durability of your home exterior coating, both to increase the value and curb appeal of your home, as well as save on the costs of constant recoating, you should give Tex-Cote some thought. However, this does not mean paint cannot do a job for you.
You should determine your goals, and if, based on the considerations we have outlined in this article, you believe Tex-Cote best serves your needs, we would be happy to help you move further along the process at GBC Remodeling.
GBC Remodeling, San Diego stucco specialists, provide a full range of services from stucco repair and new stucco installation throughout to custom stucco paint projects for the exterior of any home.
We are Authorized Platinum Dealers for the TEX-COTE® line of paints and exterior coatings. In addition, GBC Remodeling is an EPA Lead-Free Certified Firm, which means you can rely on the safety of our installations.
We offer a Lifetime Homeowner's Warranty on every piece of work we provide because we are confident in the quality we provide. If you would like to speak with us about your home exterior coating, or any one of the financing options we provide, please contact us at 1 858 914 2043 to schedule a meeting today.
Get A FREE ESTIMATE on Tex-Cote COOLWALL