San Diego Stucco Services
Throughout San Diego, CA, and the surrounding communities, stucco is a popular choice for the exterior of homes and businesses. With its long life cycle, its cool, clean look, and the option to paint it any color, stucco makes an excellent option in this climate.
GBC Remodeling, San Diego stucco specialists, provide a full range of services from stucco repair and new stucco installation throughout to custom stucco paint projects for the exterior of any home.

Get a Quote on Stucco services in San Diego, CA
San Diego Stucco Specialists Offering A Complete Line of Repair and Painting Services
Even though stucco is considered a practical and durable option for a home exterior, it can be damaged by storms, impact, and even the movement of the foundation. At GBC Remodeling, we provide full stucco crack repair and exterior stucco patch that can address minor to moderate cosmetic damage to more significant issues.
We always start our work by providing our customers a free, no-obligation estimate for all of our stucco repairs services. Our team can work with you to address the immediate stucco patch repair needed, and also work with homeowners to obtain financing for more comprehensive stucco repair services. We take the time to explain the repair services we are offering, and why we believe they are essential to provide protection for your home.
Whether you need stucco wall repair or a stucco house repair, contact the professionals at GBC Remodeling. We can also work with you to determine the best exterior stucco finishes to replace the existing stucco on a San Diego, CA, older home or for new home construction.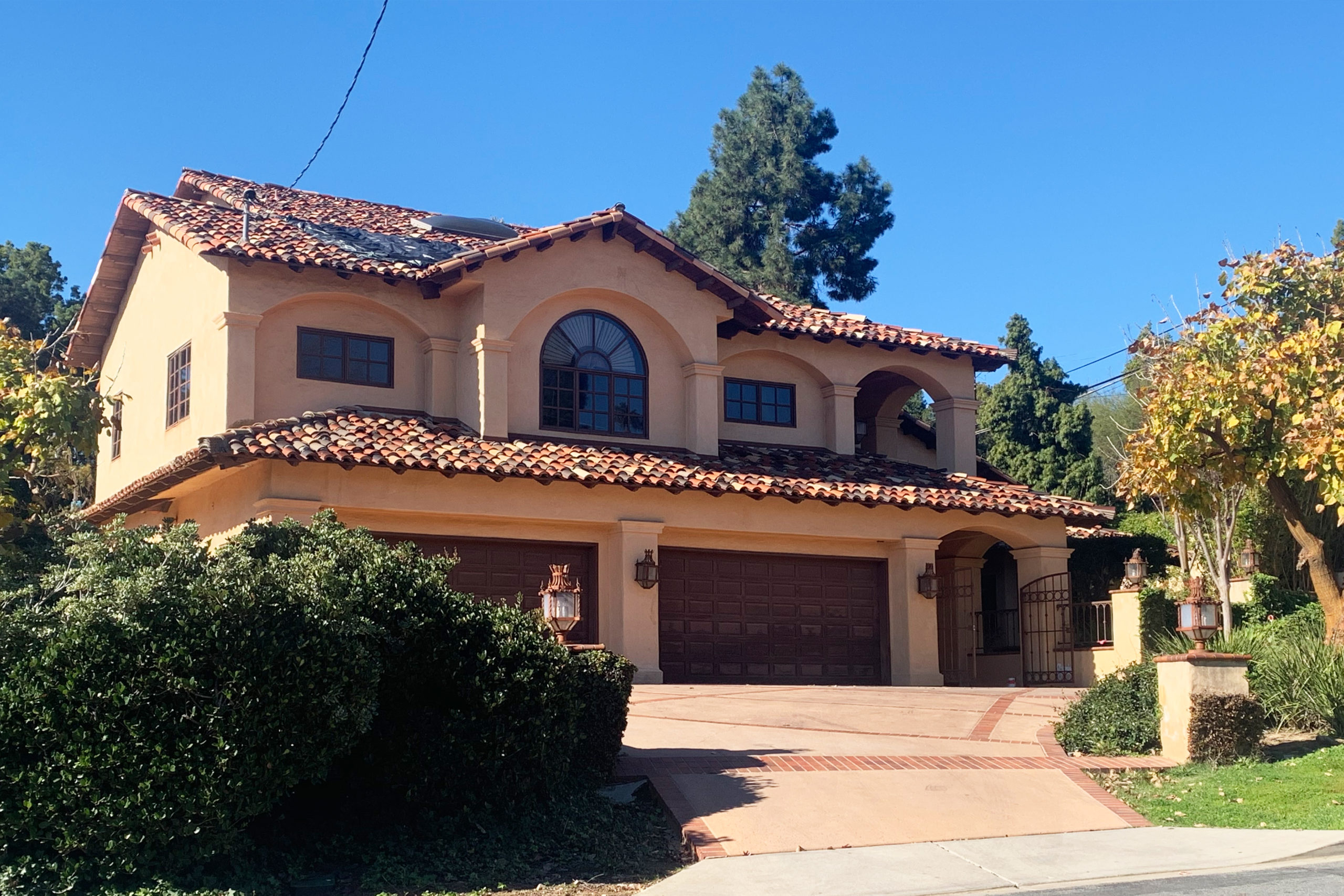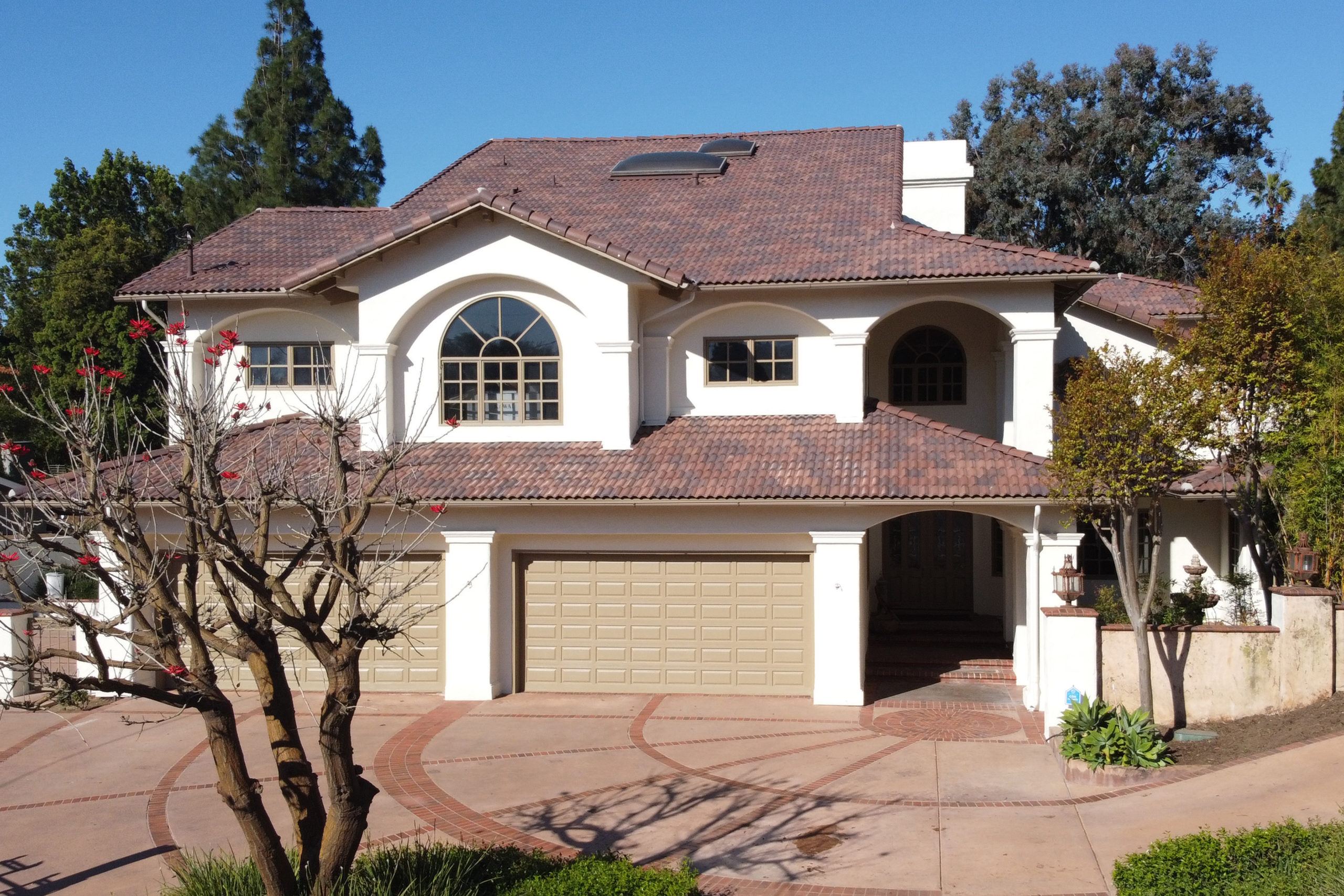 Call San Diego Stucco Contractors At (858) 519-1003 and ask about our Lifetime Homeowner's Warranty on all Stucco.

Stucco Before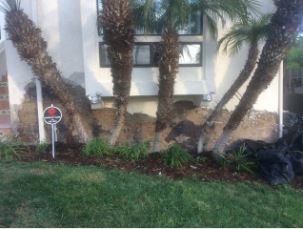 Stucco After


Damaged Home (Left) Repaired Home (Right)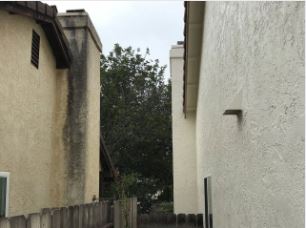 CoolWall Installation Point Loma. Work included San Diego stucco repair, trim gutters and specialized stonework. Nothing GBC can't handle!
San Diego Stucco Exteriors with Lifetime Warranty
GBC Remodeling, Inc. uses the latest technology and exterior solutions from TEX•COTE®, including professional lifetime exterior coatings and paint. In addition to stucco work, GBC remodeling is a licensed C-33 Painting Contractor and will protect your home and reduce energy costs with craftsmanship that will endure.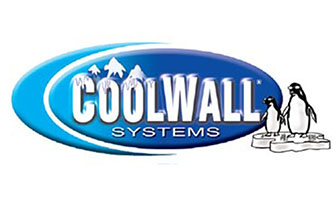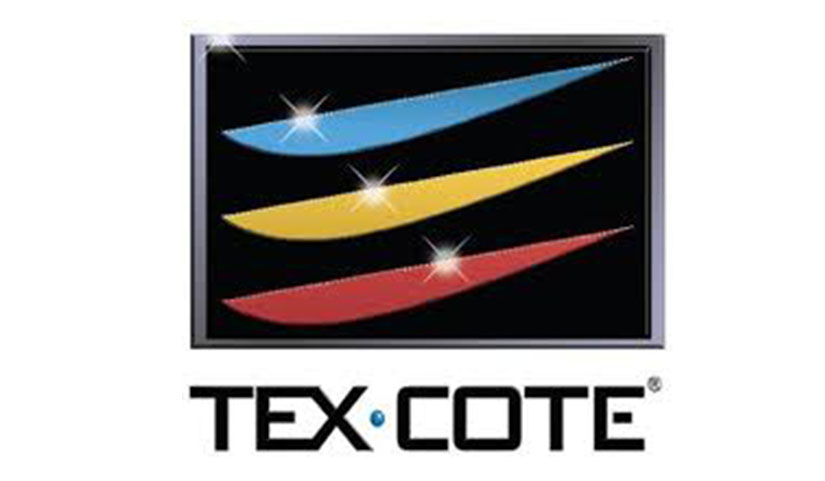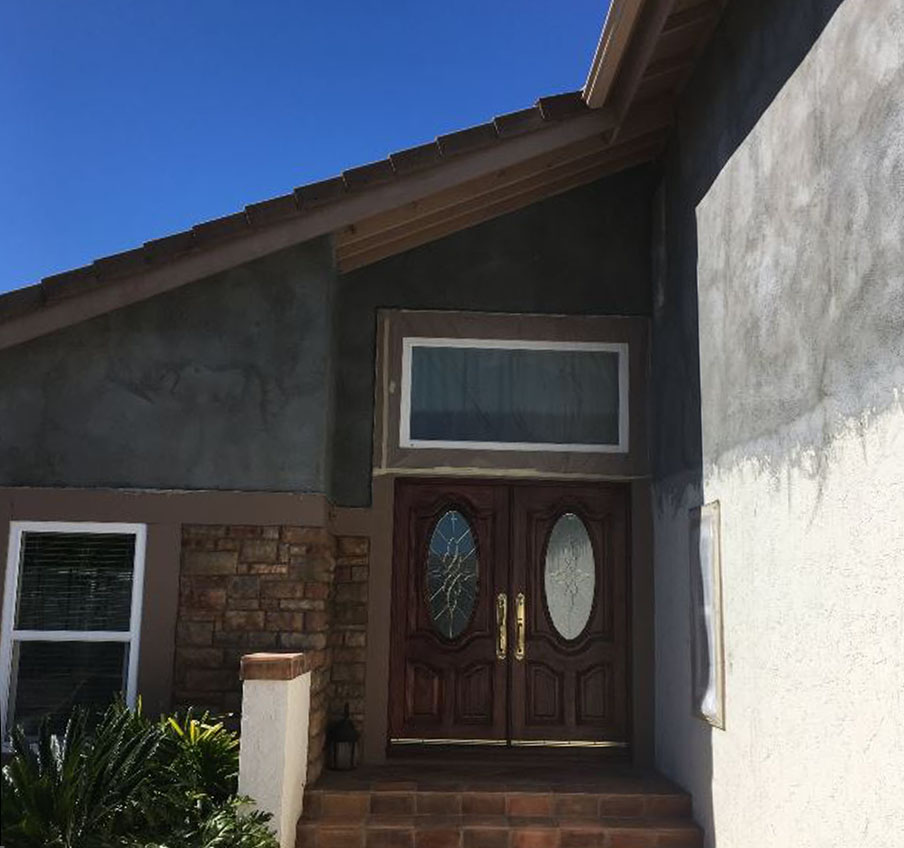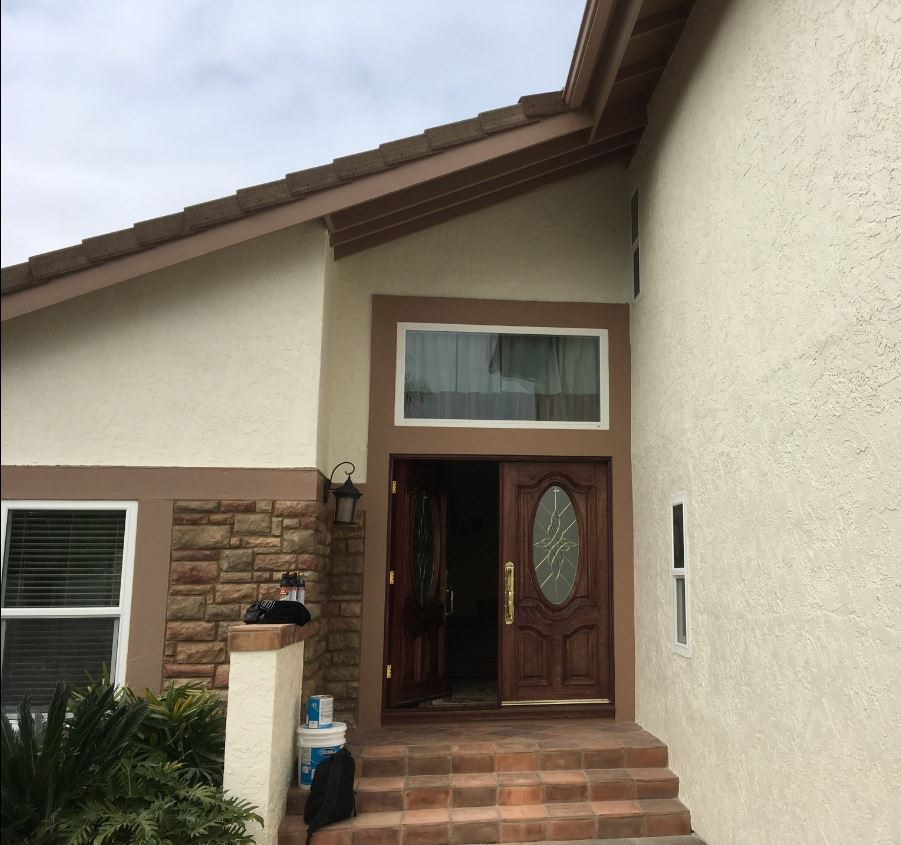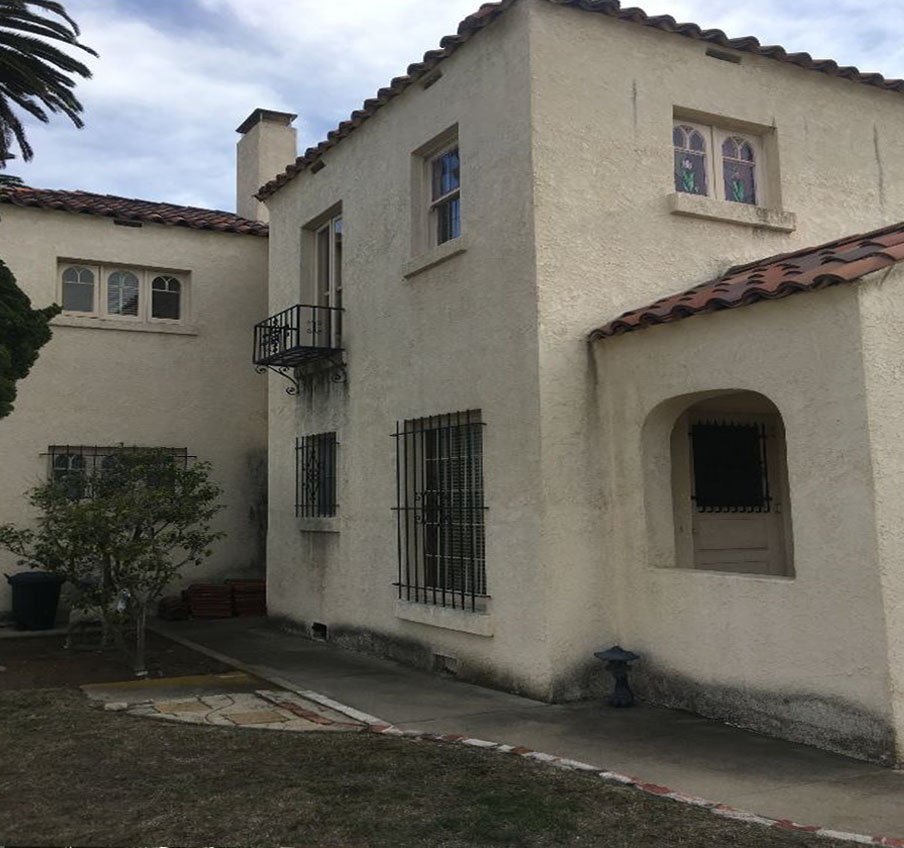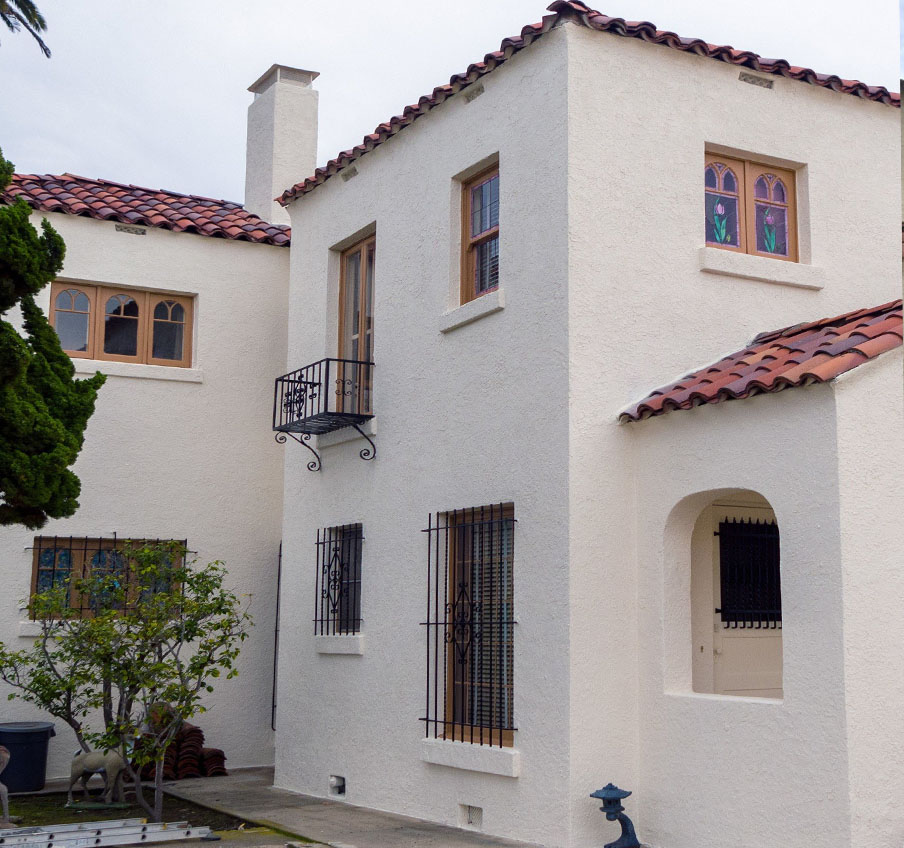 Book Online & Get 10% Off your Quote.