Roof Repair Services San Diego, CA
Book Online & Get 15% Off your Quote with code!
Shingle, Tile, Flat Roof Repair
Roof Tarping Services
Emergency Roof Repair
Industry's best 50-year warranty
Licensed and Insured
Book Your Free Estimate Online
Roof Repair Services San Diego, CA
Roofs in San Diego have to endure the extreme humid heat and winds, and, at a certain point, they tend to get damaged. Once you book a roof repair appointment, our professional team of roofing experts will thoroughly diagnose the problem in your roof and start fixing any and all damages as soon as possible.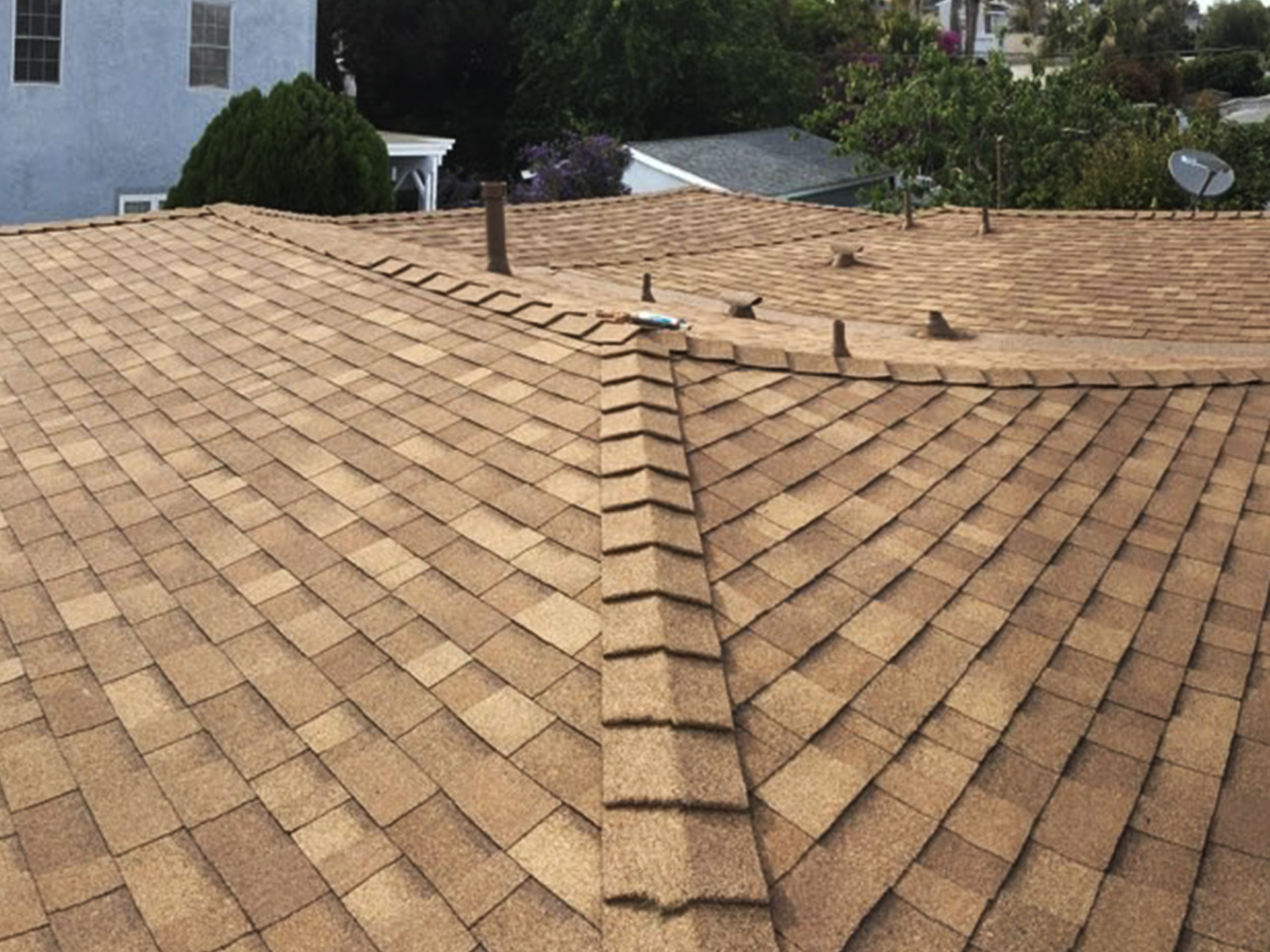 A leaking roof is very frustrating. It can allow all sorts of dust, rain and debris inside your house. Being one of the most reputed roof repair companies in San Diego, our team is dedicated to give you the best roof repairing service in San Diego. At GBC remodeling, we offer the most professional work ethic, expert craftsmanship and high quality service.
Be it an emergency roof replacement or roof repair in San Diego, our team will visit you shortly after you make an appointment. With one of the most economical rates and our extremely efficient work, we ensure you get a new and better roof in no time. We offer a wide range of other roofing services as well, with negotiable quotes and no hidden loopholes and rates. Once we are done with the job, you can carry on with your life, without having to stress about your roof.
Roofs Repairs are usually designed to last for decades. To ensure longevity, our roofers will help you inspect, repair, and maintain the roof, without causing any problems to you and your family. There is always an element of the unknown that might cause moderate to severe damage to your home, and more importantly, your roof. GBC Remodeling is here to tackle any damage that might occur due to extreme weather conditions or unforeseen events..
Mildew, moss and mold are the first to crawl into your house with an unreliable, old roof. Lucky for you, GBC Remodeling has been catering to the roofing needs of the San Diego community for a long time now. We offer a diverse range of roofing services like roof inspections, roof remodeling and roofing repairs. Give us a call and get your roof repair estimate at affordable rates and with expert skill.
Hear what our customers have to say!
We had GBC replace our roof recently and we were very happy with how responsive and professional everyone was. Everything was as promised, the crews showed up on time and left the work area clean everyday. Sunny and his team were very responsive and kept us well informed throughout the project. The new roof looks great. Thanks GBC!
GBC did an amazing and incredible remodeling for my parents home. A lot of my friends and relatives complement my parents before and after photos of their home. They love what GBC did to their house. My parents home looks very beautiful, stunning and we love the colors. I recommend GBC to people whom are looking to fix their homes. GBC besides giving you senior discounts, they call you to let you know when their coming to do work. They are always prompt, very professional and have excellent communication. GBC staff have a lot of knowledge in their jobs. All their staff are friendly and do the job right. Both my mom and myself are paying monthly payments. Their interest rates aren't that high but they work with you. After we're done paying what we did to the house. I definitely planning to contact them again to remodeled my parents kitchen. When you fixed your home with them. And something breaks or is not done correctly. GBC sends their staff to fixed it for you for free. They don't charge you like other places do when you asked them. My parents did give permission to GBC to place my parents house in their website once we are finished fixing it. We are waiting for the other porch we ordered for the driveway. I really do recommend them to people. I search for companies on Google and that's how I found GBC. I read their reviews and spoke with Lawrence. Lawrence came to my parents home and was honest with us. That's what matter to my parents and myself that their honest and trustworthy. Steve came to my parents home to do the measurements. Both Lawrence and Steve gave us advice on my parents home. We're very happy with what they suggested to us. We let them remodeled our home. I can tell they both have many years experience in remodeling homes. Thank you GBC for remodeling my parents house leaving it like a brand new home!! Their house is no longer hot inside thanks to the brand new windows you placed too. Now my parents will be protected from the heat in the summer. Thank you a million times!!!
I had GBC replace the aging asphalt shingles on my 1760 square-foot house. Unlike some of the other contractors I tried to get bids from, they were responsive to questions and accommodating with scheduling. I was able to get the Owens Corning Duration COOL shingles that I'd been looking for, and the installation was completed in the planned timeline. I'm very satisfied with the workmanship; the roof looks great. They did a good job cleaning up afterwards as well.
Book Online & Get 10% Off your Quote.