EMERGENCY ROOF TARPING SERVICES IN SAN DIEGO, CA
Industries Best 50 Year Warranty

Free Estimates

Roof Repair | Replacement

Licensed + Insured

Glowing References

Storm | Leaky Roof Specialists

Multiple Payment Options Available | Offering NO CONTACT Free Estimates!
DO YOU HAVE A ROOF EMERGENCY?
Roof Tarping Services In San Diego, CA Can Save Your Home From Further Damage
Leaky Roof? Roof Damage? Need immediate assistance? Call Us Anytime! (858) 262-1642
If you have roof damage, a hole in your roof, a shingle or tile that has broken and requires immediate attention, do not wait until more damage takes place! A simple call to GBC Remodeling, a licensed and insured C-39 Roofer, will help you with the immediate attention your roof needs. If you need help, we are here for you! (858) 262-1642
Emergency Roof Tarping Services:
An Important Step in Protecting Your Home
Unfortunately, no matter what type of roof you may have or what age that roof may be, storms and other types of damage can occur in and around San Diego, CA. Tree limbs can easily break in the wind, causing considerable damage to tile roofs, while wind and rain damage can be significant with shingle or slate types of roof systems.
When this damage happens, the roof deck is exposed, which can lead to damage to the underlying roof foundation. To prevent this from becoming an issue, GBC Remodeling offers emergency roof tarping services. We take emergency calls! (858) 262-1642
The Value of Roof Tarping
Often with major storms, there may be a delay in having your insurance adjustor arrive on the scene to allow the necessary claim process for roof repair or replacement. By using our roof tarping services, we can place plastic sheeting across the damaged area.
We secure the tarp in place, eliminating concerns about water damage in the attic or in the interior of the home. We can provide emergency roof traping services for small or large areas on the roof of any types of roofing system.
The key to preventing further damage is to get the tarps in place quickly. Give us a call if you have any damage or signs of water in the attic or interior of your San Diego, CA, home. The faster the homeowner acts, the less water damage becomes a factor.
After we have provided the emergency roof tarping services, we can also provide an estimate for roof repair or replacement. At GBC Remodeling, we are a licensed C-39 Roofer and will make ensure all of our repairs meet all building codes and standards. We offer the best quality roofing materials from Owens Corning with up to 50-year warranties, with the best service at the best prices.
Call today for a free estimate or book online and save 15%. Call today!
(858) 262-1642
Emergency Roof Tarping Being Applied To Spanish Tile Roof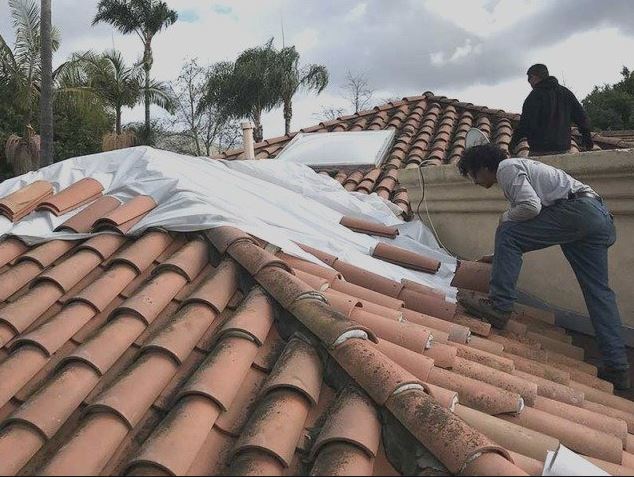 Roof Tarping On Shingle Roof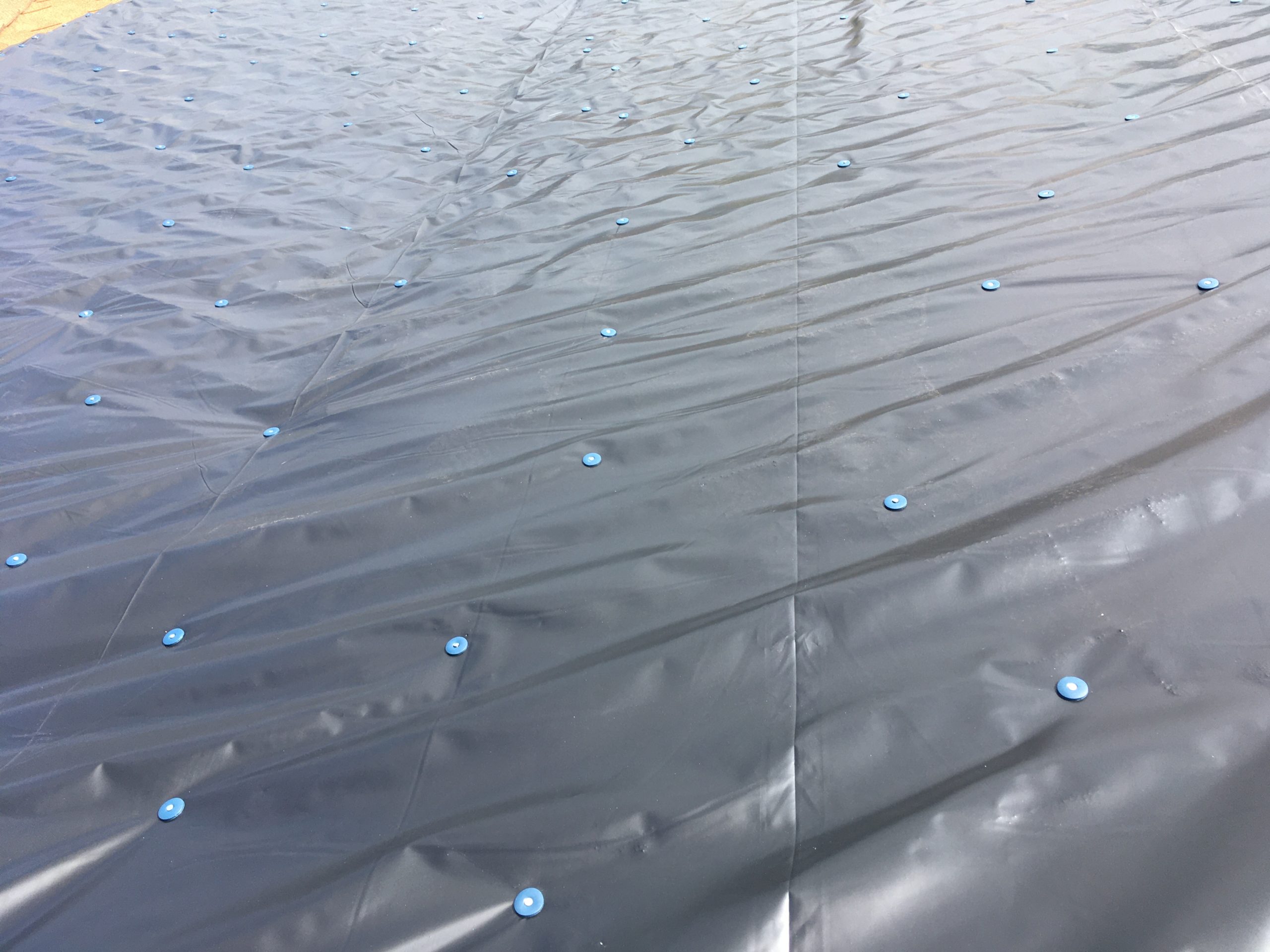 Roof tarp cost can be applied to the cost of a
new roof
through GBC Remodeling.

Emergency Roof Tarping can be applied to all types of roofs
Roof tarping is a quick, but temporary fix
Roof tarping will prevent more damage from taking place to your home
Roof tarping prevents leaks from seeping into your home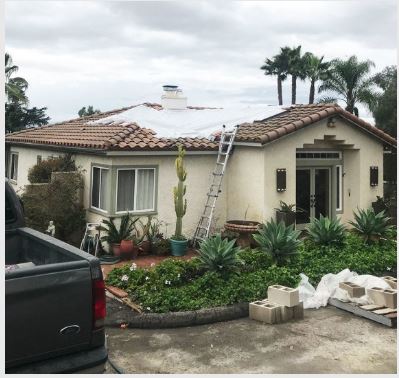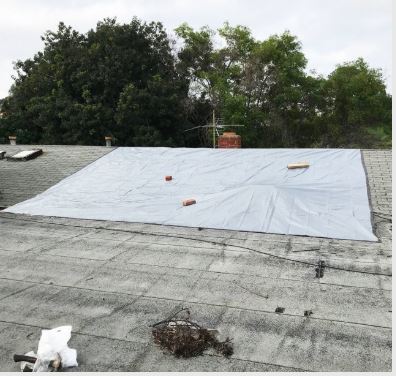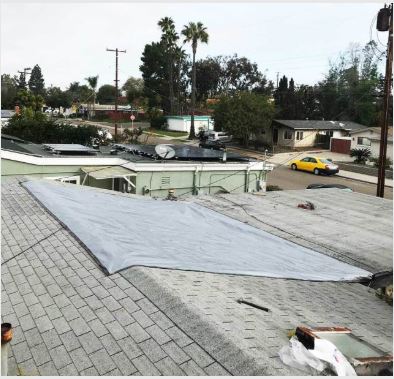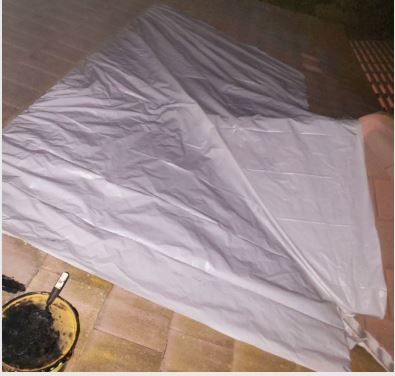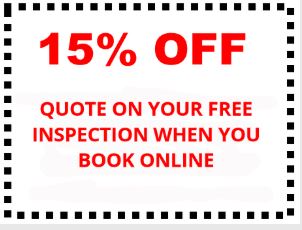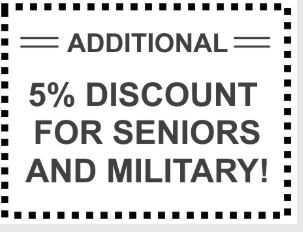 Tarping Solutions from GBC Remodeling
We know having a leaky roof is less than an ideal situation and we want to offer solutions that give you peace of mind and security in trusting us with fixing your roof. Not only do we offer emergency roof tarping services, but we will also be able to repair the damage or replace your roof if needed. To help you with the cost, if we replace your roof, the tarping cost can be applied to the new roof!
To learn more about our roofing solutions and warranties of up to 50 years, please visit our roofing services page by clicking here.
Book Online & Get 10% Off your Quote.