When is it time to have my roof replaced?
Most homeowners and commercial property owners in San Diego, CA, area give little thought to the condition of their roof until there is a problem. Over time, and with exposure to heat, wind, and rain, shingles can break down, leaks can occur, and damage can happen to the roofing systems of any residential or commercial property.
Hiring the team at GBC Remodeling ensures you are choosing the top roofing repair contractors in San Diego, CA. As one of the top roofing companies, our goal is to provide prompt roof repair services or full roof replacements based on the specific damage to the roof system. Our professionals are experienced in repairs and replacement of all roofing systems, and we can work on jobs both large and small.
Things to look for which might mean its time to replace your roof
You notice you have cracked shingles.

There are bald spots where granules are missing.

You notice leaking in your house.

Your roof is at least 20 years old.

Moss Growing in between cracks in your roof.

Your roof looks worn down.

Shingle edges are curled or shingle tabs are cupped.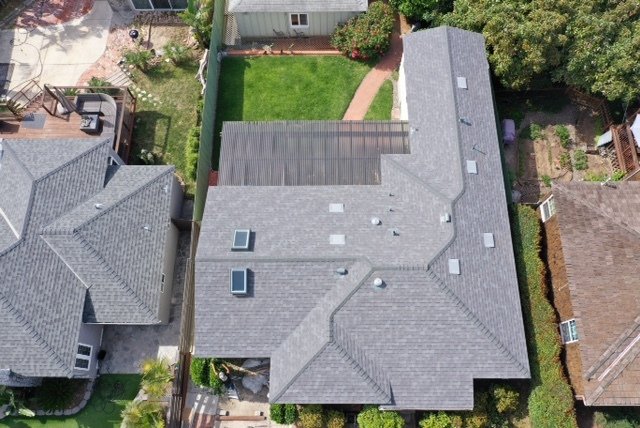 Professional Roofing Services
GBC remodeling specializes in all major types of roofing services, whether you need a new roof/roof replacement, planned roof maintenance, or emergency roof repair.
Need a free estimate? Call 858–230–6303 or send us a note at office@gbcremodel.com.
No matter your situation, we service all types of roofs:
Shingle Roofs/Asphalt Composite Roofs (Owens Corning Shingles)
Flat Roofs or Low Slope Roofs
Tile Roofs
Metal Roofs